Find all the riches of our territory in a single document: the 2023/2024 tourist map!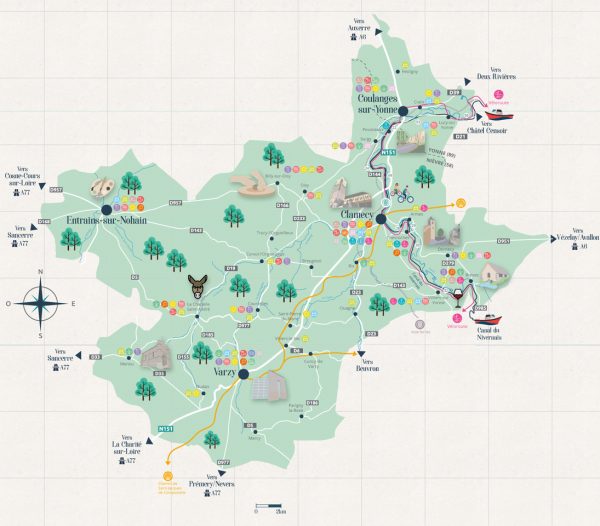 Want to savor our local specialties or simply take a break in one of the restaurants in the area? Would you like to discover local products and local crafts? All the information to discover the Haut Nivernais Val d'Yonne is there!
From leisure activities, to cultural discoveries, including nature discoveries, she can help you prepare your stay in advance or guide you once there!
In short, the tourist map is the essential guide if you come to our pretty area!
Understand the history of our municipalities? It is also possible thanks to the visits
commentaries that take place during the summer period. For any information on these meetings,
contact your Tourist Office
.